Alan McLean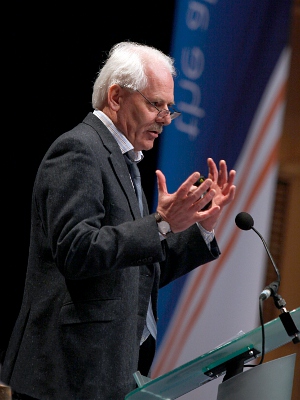 Alan was until April 2011 a Principal Psychologist in Glasgow. He taught Modern Studies in a secondary school and in an ASL school for children with emotional and behavioural problems. He is the author of the staff development packs - Promoting Positive Behaviour in the Primary School, Promoting Positive Behaviour in the Secondary School and the award winning Bullyproofing Our School. He has served on the Advisory Groups of four government projects on Bullying, Truancy, Indiscipline and Social Competence. He had a weekly column in The Scotsman for several years and has been a regular contributor to the Times Educational Supplement Scotland.
His first book - The Motivated School was published by Sage Publications, London in 2003. This has been translated into Chinese. He was commissioned to produce a training programme on Motivation by the Scottish government in 2005. The Scottish Further Education Unit later worked with Alan to develop the Motivated College. The Motivated School programme has recently been introduced into LEAs in England, including Buckinghamshire, Hampshire and Bristol as well as the Isle of Man.
His second book - Motivating Every Learner was published in May 2009. Recent highlights of his work include a seminar for the Education Committee of the Scottish Parliament, a presentation to the Edinburgh International Book Festival and keynote addresses to the annual HMIE conference and The Scottish Learning Festival.
His latest book is summarised in the TESS - Click to view
Purchase the books SAGE Publications or Amazon
Alanís work is described in more detail on the Scottish governmentís website on learning from leading thinkers here and here
For a transcript of a talk at the Edinburgh Book Festival click here.
Alan is happy to receive enquiries from schools and other agencies for input to in service training events or conferences, as well as work on development or evaluation projects. Alan offers consultancy to schools on all aspects of pupil and staff wellbeing and motivation.
Some examples of applications of The Motivated School
Teachers
In service training
Induction for probationers
Developing a staff handbook on the motivated classroom
Use learning stances to profile a class, whole school
Courses
Introducing the Motivated School
Keeping pupils out of defensive reactions
Using the Energy for Learning Matrix as a multi agency tool
Promoting Pupil Wellbeing
Refreshing your school culture
Transforming your teaching style
Focusing pupils learning dispositions
Re chanelling difficult behaviour
Energising clsssroom practice
Promoting staff wellbeing
Keeping out of defensive teaching styles
Nudging better behaviour
Optimising Classroom Dynamics
Repairing classroom dynamics
Whole school
The motivating leader
Training for Pupil Support Assistants
Supporting school/ college mergers
Whole school self evaluation
Pupils
The Energy for Learning Programme
Repairing Class dynamics ; Building a Better Class
Using the Energy for Learning Indicator and Learning Stances for Transition profiles /Personal planning.
Getting the best out of your teachers.
Parents
Parent workshops on Helping your Child Want to Learn
Current projects include
Edinburgh University; Educational Leadership programme;
Queens University Belfast; Med programme- Psychology applied to Education;
City of Glasgow College- Cultural Connections Programme;
Fischy Music, Edinburgh; The Big Noise Children's Orchestra;
National Behaviour Support Service of Ireland:
Bristol and Buckingham Education Authorities